*This post is for ADULTS ONLY!
If that isn't really your cup of tea,
Please click that little 'X' in the top right hand corner of your screen!
Babeland Toys
recently sent me
The Icicles Swirl Dildo
to review, and
I. Am. In. Love.
Isn't it pretty?
I love glass dildos so much.
You can heat them up in a bowl of warm water.
You can cool them [way] down is the fridge.
[That's where I keep mine!]
You can boil them or throw them in the dishwasher
[top rack] to clean and sterilize them.
Any lube will work with glass without any worries.
so you can even use this for anal play.
The curved tip hits your G-Spot just right,
and the swirls make for excitement while thrusting.
Priced at $30.00, anyone can afford to have
a piece of
Pyrex glass in their toy collection
.
http://www.babeland.com/about/affiliates/images/whticicilesswirl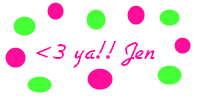 This product was provided to me free of charge
in exchange for an unbiased review.
The opinions here are my own
and no compensation was recieved for this review.