What a sweet, sweet, story! This is the author's intimate memoir of her journey through the International Adoption process when she adopted a little girl from Guatemala. She talks about each step of the journey from the events that led up to her and her husband's decision to adopt to her family's period of adjustment after their new daughter joins the family. Jennifer Grant beautifully balances her story between the practical details of adoption with emotional elements of having a daughter in another country, waiting for her to come home.
This isn't a How-to-Adopt book. It's more like having a girlfriend over for tea who has adopted and hearing her share her experience. How did you come to this decision? How did you decide which country to adopt from? How do you know there was no corruption involved in the adoption process? What was the home study really like? When you brought your daughter home, how did she adjust to her new life? How did you find a balance between welcoming her and disciplining her? What is it really like to have a multi-racial family? People considering adoption will find a treasure chest of useful information, but in this book Grant has balanced information with inspiration. People who are not considering adoption will still be blessed by reading this story! It is just a
good
read. The kind of book that makes you want to curl up with a blanket and a hot drink and not be disturbed until you've read the last page.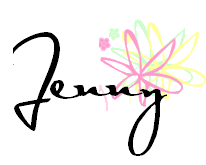 Disclaimer: I received this book free from the publisher in exchange for an honest review.