Isn't it sexy?
This little guy has it's own home right beside our bed.
I have raved about how much The Man and I love massage candles before,
When I got the chance from
Babeland
to review one, I was so excited!
The Snow Pear and Cedar Wood is a soft, relaxing scent.
Light and let burn for about 10 - 20 minutes,
depending on how much oil you need,
use a plastic spoon to spoon the oil into your hand
[to avoid a messy jar]
and watch the magic happen.
The soy wax formula, infused with Vitamin E
leaves both the massager and the massagee moisturized.
$29.00 for 36 hours of burn time is a great deal.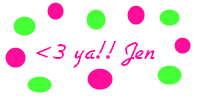 Babeland sent me this product for a review. All thoughts are mine and mine alone.