When these arrived from
EdenFantasys
I was so excited to try them out. I slipped into something a little more comfortable and laid on the bed waiting on The Man to get home. At the least, he was stoked to see me in my little get up, at 5pm, in the bed, but he can always 'rise to the occasion!
Two Double A batteries were already in place, and we were ready for some fun! He got my nipples hard and clamped the first one on my right nipple...not much happened. He clamped the second on my left, and again...not much happened. Maybe it's that I like my nipples pinched hard, but these weren't doing much for me at all. The nipple clamps have a rubber cushion on them, so I wasn't getting enough grip for my taste.
The clit stimulator was just alright. I wish this had more then one control though. I think that a clit vibrator should vibrate more then the nipple clamps do, but this one isn't up to par.
I really dislike the placement of the vibrations. Starting out it is a fast, strong pulse (too strong to start). Second is a slow pulse (should be first in my opinion). Last is the pulsating one (the one I like most).
I love that these are latex free, as I am allergic to latex.
The cord is pretty short, and during double play, The Man had a hard time keeping everything in place as he was fucking me.
I would label this as 'splash proof' rather then 'water proof', since the screws on the clamps started to rust after the first use in the shower. Maybe a different metal would make this better. I'm not sure though.
I would
recommend this for a beginner clamp user
and a regular user wanting to shift to something with more 'pinch'.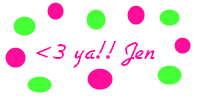 *I will recieve a gift card for this post, but that is all!