[I didn't even buy any sex toys!]
I bought clothes.
Yes, clothes.
[Did you even know they sold clothes??]
Eden has a wonderful selection of tops that you can wear anywhere.
I adore them both!
I already have a
wish list
of different tops and leggings that I'll be getting soon.
[If you want to buy me something, HOLLA!!]
Eden, you are really starting to out do yourself!
First you shock me with having plus sized lingerie,
and now you throw clothes in the mix!
What is next?
[I'm hoping exercise poles, which may be here soon!]
This is, in all honesty, a one stop shop.
I don't know of any other place that you can get so many different things.
Toys, clothes, make up, bath products.....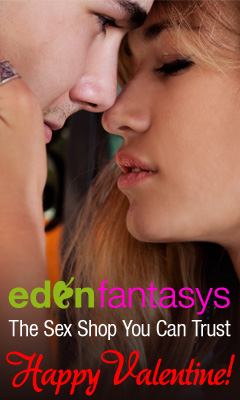 Click here to get a selection of wonderful
sex toys
, brought to you by EdenFantasys.
[I will receive a gift card for this post. All thoughts are mine and mine alone.]